4. social

Post Truth

_
Wallpapers
Graduation Project, Design Academy Eindhoven
2017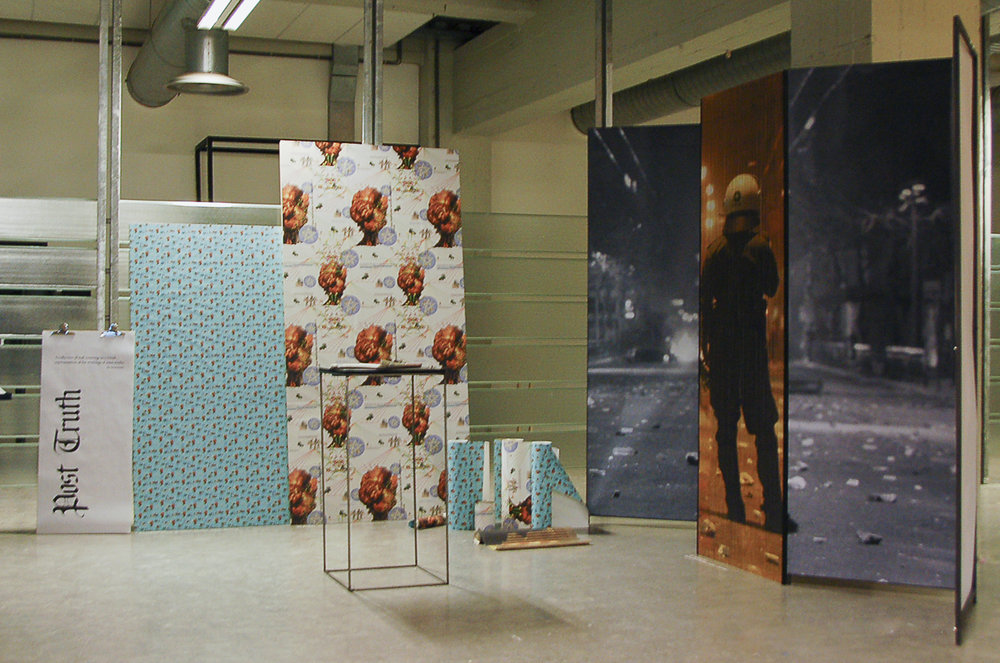 Graduation Exhibition


Post Truth is a series of wall coverings that visually represents the workings of mass media and emphasizes its hidden generalizations and clichés so often overlooked.

Based on a visual manifesto, three layouts were created. The content of these formats is changeable, but the three themes - responsibility, fear and perspective - are approached through the elements of scale, repetition and perspective. By retelling news stories in a visually appealing way, these autonomous wallpapers become discussion pieces, triggering the viewer to become curious about its content and dive deeper into its topics. They react to the current mass media platform by deconstructing the articles and questioning the truth behind them. They are being critical of the words and clichés used by journalists by translating these words into visuals. By doing this they reveal the colored reality that is presented to us.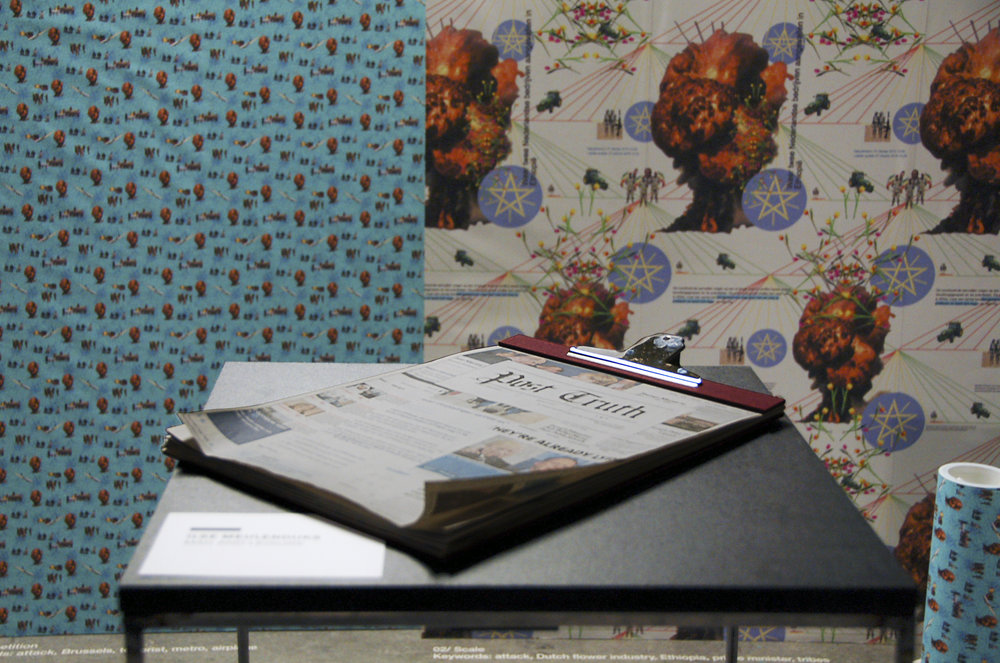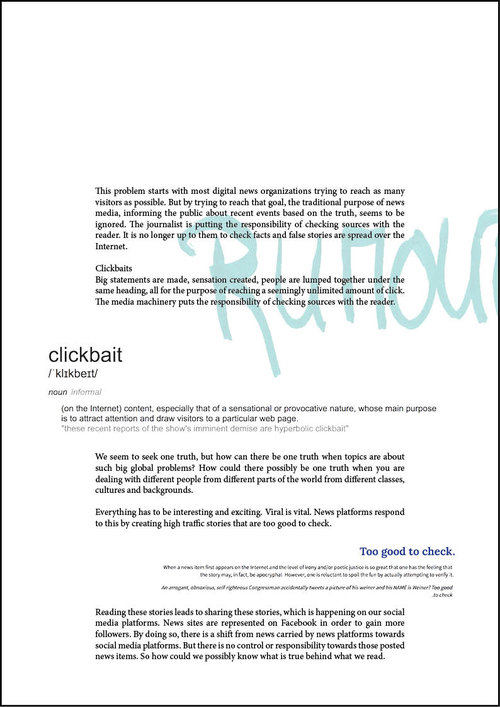 Post Truth Manifest

Mass media has changed enormously over the last decades, for better and for worse. Within seconds, people are up-to-date on events happening on the other side of the world. They can be part of discussions with people related to the subject on twitter and share their opinion on Facebook. The public feels more involved with global issues than ever. But how true are these news stories that are presented to us, how realistic is our fear and from which point of view are we reading these stories anyway?



Impression of the wallcoverings:


/ NO.01 Scale - Responsibility of Journalist


/ NO.02 Repetition - Creation of Fear


/ NO.03 Perspective - Point of view of Medium